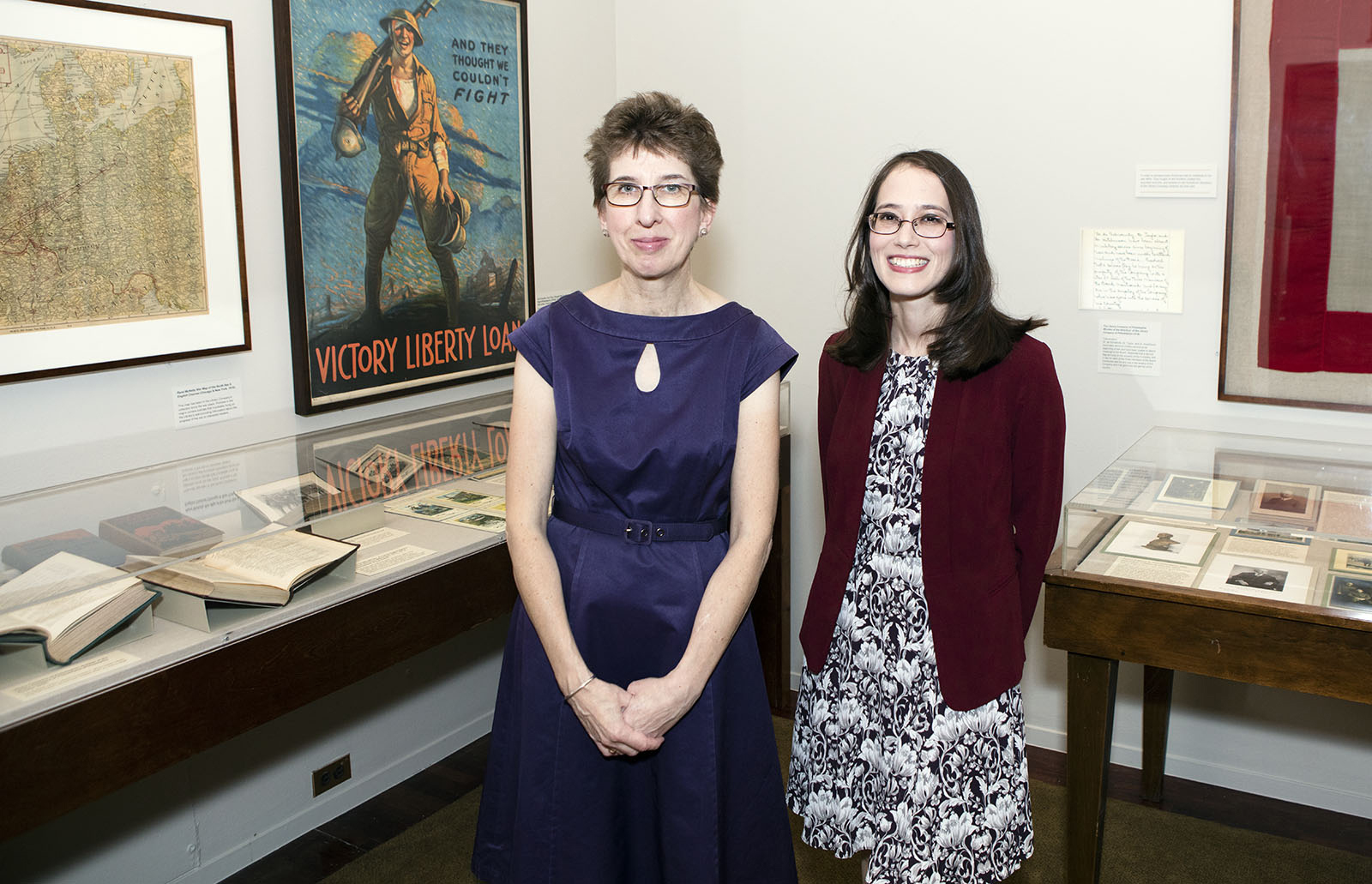 Sarah Weatherwax, Curator of Prints & Photographs, printroom@librarycompany.org
Sarah Weatherwax has worked at the Library Company of Philadelphia since 1993, serving as Curator of Prints and Photographs since 1996. She received a B.A. in History from the College of Wooster (Ohio) and a M.A. in History from the College of William and Mary. She has written articles for the Daguerreian Annual, The Magazine Antiques, Stereo World, Pennsylvania History, and Imprint, and has co-authored a book about 19th century photographic views of Center City. She has curated exhibitions on topics as diverse as music in Philadelphia, Philadelphia daguerreotypes, and the work of William Rau, the Pennsylvania Railroad's official photographer. Her research interests also include women in photography and Philadelphia's built environment.
Linda August, Curator of Art & Artifacts and Reference Librarian, laugust@librarycompany.org
Linda August joined the staff at Library Company of Philadelphia in 2004. She is a graduate of Widener University with a BA in History and an MA in Museum Communication from the University of the Arts. Ms. August is the Curator of the Library Company's collection of over 300 cultural objects, including paintings, sculpture, decorative arts, and scientific instruments. She spearheaded a multi-year project to digitize and catalog the Art & Artifacts Collection and conserve a number of important pieces. Her research interests include the history of the Library Company and its shareholders, the artifacts in the collection and their provenance, and furniture and cabinetmakers.